We design and install plant rooms for commercial premises. Whatever the size of your premises we can provide you with state of the art equipment designed to supply your building with the optimum amount of energy.
Clients includes factories, NHS Trusts and schools, so you can be sure we have the right experience and skills to meet your needs.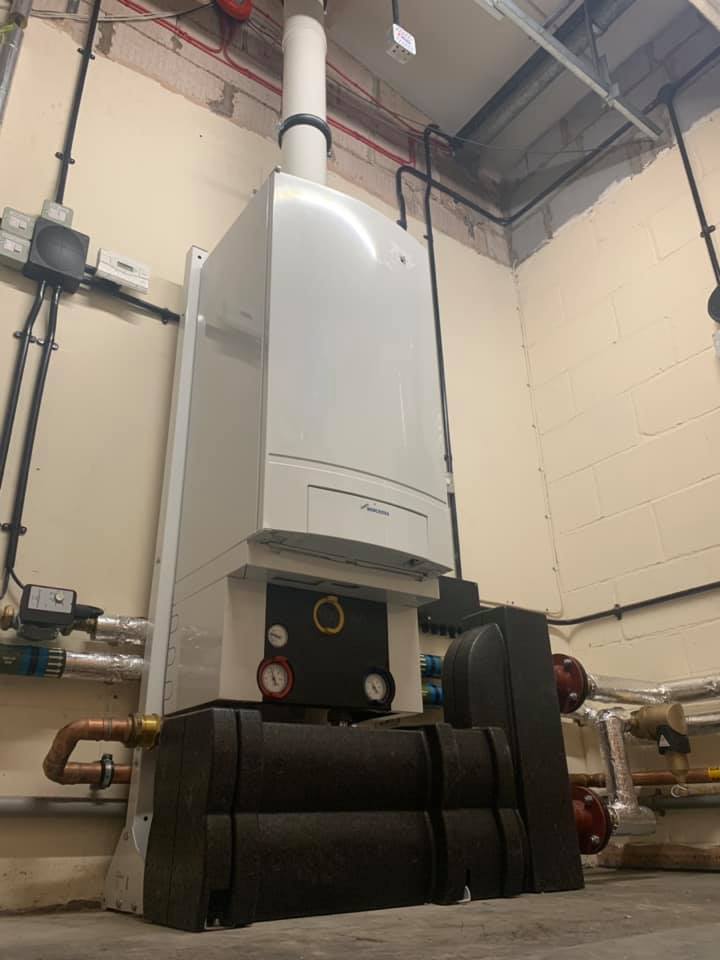 The above image is a plantroom installed at an NHS property, by DJC Plumbing and Heating. Our team maintain this property's plantroom and are proud to support our NHS.
Do you have similar needs? DJC Plumbing and Heating are expert commercial plantroom engineers based in Chester and Ellesmere Port, we are well situated to respond to many sites across the North West UK.
Contact us via our contact page to discuss how we can help you.